Services
We are a complete Sony shop when it comes to field production, offering all broadcasting formats.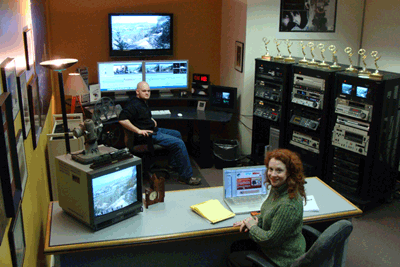 Wide Eye Productions\\'® multi-format post production facility.
Concept, scripting, field production
Remote field production truck
Satellite uplinking services
Live webcasts
2K, 4K, HDCAM, XDCAM, Digital Beta, BetaSP, DVCAM
1080i/1080p HDCAM XDCAM field production
2K, 4K,1080i/1080p uncompressed HD editing
Up-converting and down-converting services
Graphics, web design, 3D animation
Blu-ray, DVD, CDROM, VHS duplication
Teleprompting
Up to 40 ft. jib with Dutch/film head capabilities
Complete Steady-Cam rig
Drone services
Equipment
We have the lastest technology when it comes to broadcast field production, including Sony\\'s HDCAM series.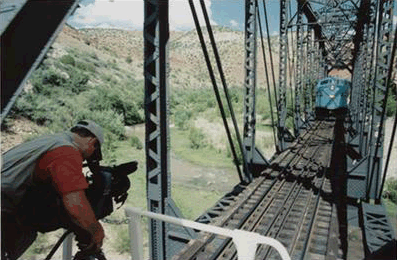 Filming in Arizona on the Verde Canyon Railway.
Sony PXWZ450 Camera pkg
Sony HDW 950-R Camera pkg
Sony HD HDW-750 Pack 3 camera pkg
Sony HD XDCAM
Lighting packages, up to 5-ton grip truck and generators
Full Audio kit, Lectrosonics Wireless
4-camera HD/ remote production pkg
2K, 4K HD editing